Fishing Reports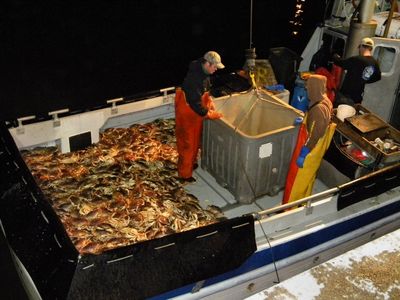 The Oregon Department of Fish and Wildlife today announced that the commercial ocean Dungeness crab season will open at 12:01 a.m. Dec. 1.
Under Oregon Administrative Rules, the commercial pot presoak in Oregon waters will begin no sooner than 8:01 a.m. Nov. 28.
Crab quality testing conducted in Oregon, Washington, and California between Oct. 17 and Nov. 20 showed meat recovery rates met Tri-State criteria. Crab were also analyzed for toxins produced by harmful algal blooms and showed no toxins above alert levels. Based on those results, managers from all three states agreed to open the commercial Dungeness crab fishery from Point Arena, Calif., to Klipsan Beach, Wash., on Dec. 1.
Oregon State Police and ODFW will conduct hold inspections on Tuesday, Nov. 30. Any vessel making crab landings in Oregon during the first 30 days of the fishery must be certified to be free of Dungeness crab on Nov. 30. Contact your local Oregon State Police office for schedules.
Recreational crab fishing in the ocean also opens Dec. 1.
Photos courtesy of the The Ocean Harvester